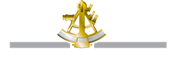 Upgrade Your Trading with the Power of Awesome
Download & Get a Trial for $7!
These professionals use Trade Navigator and now we are sharing the tools with you!
Trade Navigator is unique because it is designed by real professional traders who continue their success using the product. Using over 30 years of experience in the industry, Trade Navigator is not only a full research suite, but is also designed and used for professional trading.
Join these professionals and get Trade Navigator today!